RapidMiner 9.7 is Now Available
Lots of amazing new improvements including true version control! Learn more about what's new here.
Model Performance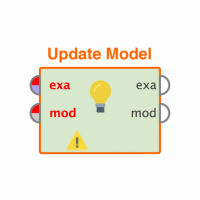 k_vishnu772
Member
Posts: 34
Contributor I
edited December 2018
in Help
Hi All,
I want to see how the model performcane improves as i add data to the model.I want to add one row at a time and see the performance ? is there any way how i can i achive it and represent in graph? how to do it properly?
Thanks in advance.
Regards,
Vishnu
Tagged: