🦉&nbsp🎤&nbsp&nbsp&nbspRapidMiner Wisdom 2020 - CALL FOR SPEAKERS&nbsp&nbsp&nbsp🦉&nbsp🎤
We are inviting all community members to submit proposals to speak at Wisdom 2020 in Boston.
Whether it's a cool RapidMiner trick or a use case implementation, we want to see what you have.
Form link is below and deadline for submissions is November 15. See you in Boston!
parse a nominal attribute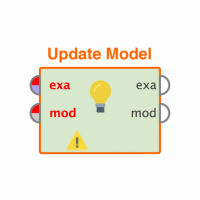 sebastian_gonza
RapidMiner Certified Analyst, Member
Posts: 52
&nbsp

Guru
Hi
I want to parse the following nominal attribute an example is "[email protected]" I want to create 3 colums the first containing what is before the "_" another from the "_" to the "@" and the last one with what remains, I saw a parse from numbers but not from a data type like this, is there an operator for this o how could I do it?
Thanks for your help
Tagged: