RapidMiner 9.7 is Now Available
Lots of amazing new improvements including true version control! Learn more about what's new here.
Data analysis / sentiment analysis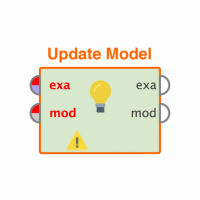 vanvannyvroom
Member
Posts: 2
Newbie
edited December 2018
in Help
Hi, I have a set of 1000 data in the form of excel. I only have 2 columns. The first column is the row. the second column is the text. I need to sort them into positive comments, negative and neutral. But after watching some videos, I still don't understand how do i start. please help! or do you have a email that i can email to ask!
Tagged: