🎉&nbsp🎉&nbsp&nbsp&nbspRAPIDMINER 9.5 BETA IS OUT!!!&nbsp&nbsp&nbsp🎉&nbsp🎉
GRAB THE HOTTEST NEW BETA OF RAPIDMINER STUDIO, SERVER, AND RADOOP. LET US KNOW WHAT YOU THINK!
🦉&nbsp🎤&nbsp&nbsp&nbspRapidMiner Wisdom 2020 - CALL FOR SPEAKERS&nbsp&nbsp&nbsp🦉&nbsp🎤
We are inviting all community members to submit proposals to speak at Wisdom 2020 in Boston.
Whether it's a cool RapidMiner trick or a use case implementation, we want to see what you have.
Form link is below and deadline for submissions is November 15. See you in Boston!
RapidMiner 9.1 randomly crashing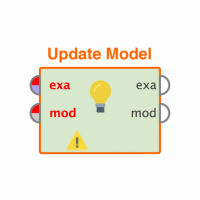 moritz_moeller
Member
Posts: 5
Learner I
edited January 16
in Help
Hello there,
first of all I have to say that I am new to RapidMiner and the community, so sorry for missing knowledge about the application.
I am currently using Rapidminer to do a clusteranalysis with k-means and DBSCAN. My dataset has around 15 million rows and 12 columns. When I try to filter using 'Filter Examples' it always happens that the program crashes and closes. I have 6 filter for my attributes that all define a range (like only values below 10 and greater than 2). Is there anything I could do to stop the program from crushin?


My computer is definetly capable of doing that kind of stuff since it has 64GB of RAM, etc. I tried to monitor the RAM usage but it didnt seem to crash at the same amount, it didn't even use the maximum amount...
In addition I have to say that I dont get any information about the crash, the window just closes. I have the newest Java version installed. I also have to add that I installed Java after I installed RapidMiner because I am using a PC of someone else and didnt realize it doesn't have Java until I got an error. The crashes occured after I installed Java (Version 8u191).

I can give more information if necessary, maybe someone is able to help me or at least give me a clue..

Thanks and Greetings.



Tagged: