🎉&nbsp🎉&nbsp&nbsp&nbspRAPIDMINER 9.5 BETA IS OUT!!!&nbsp&nbsp&nbsp🎉&nbsp🎉
GRAB THE HOTTEST NEW BETA OF RAPIDMINER STUDIO, SERVER, AND RADOOP. LET US KNOW WHAT YOU THINK!
🦉&nbsp🎤&nbsp&nbsp&nbspRapidMiner Wisdom 2020 - CALL FOR SPEAKERS&nbsp&nbsp&nbsp🦉&nbsp🎤
We are inviting all community members to submit proposals to speak at Wisdom 2020 in Boston.
Whether it's a cool RapidMiner trick or a use case implementation, we want to see what you have.
Form link is below and deadline for submissions is November 15. See you in Boston!
[New Extension] Projects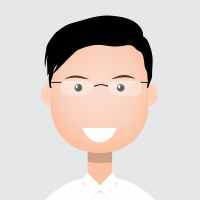 mschmitz
Administrator, Moderator, Employee, RapidMiner Certified Analyst, RapidMiner Certified Expert, University Professor
Posts: 2,163
&nbsp

RM Data Scientist
Hello Everybody!
I've just released a new extension called "Projects". This extension adds two new entries to your repository actions:
This allows you to create a standard setup for a project. It automatically creates a folder structure, add standard processes with defined documentation and so on. The structure for the Project looks like this:
Some of the processes already have a implementation. The 04-Learning one looks like this:
I hope that these templates can make your life easier andmake yourself more efficient. I appriciate any feedback on the templates and of course on further enhancements!
Best,
Martin

- Head of Data Science Services at RapidMiner -
Dortmund, Germany
Tagged: