🦉&nbsp🎤&nbsp&nbsp&nbspRapidMiner Wisdom 2020 - CALL FOR SPEAKERS&nbsp&nbsp&nbsp🦉&nbsp🎤
We are inviting all community members to submit proposals to speak at Wisdom 2020 in Boston.
Whether it's a cool RapidMiner trick or a use case implementation, we want to see what you have.
Form link is below and deadline for submissions is November 15. See you in Boston!
Splitting time and date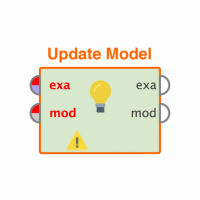 AliArbab94
Member
Posts: 6
Learner I
Hi experts,
I wanted to split the date and time and put them into the separate columns. My date format is like "Tue Oct 14 21:59:59 CDT 2014".
Does anyone have any idea how can I do it?


Tagged: