RapidMiner 9.7 is Now Available
Lots of amazing new improvements including true version control! Learn more about what's new here.
Manual inspection of missclassified examples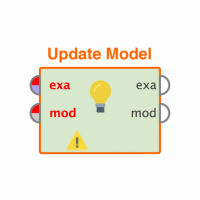 Carl_Granström
Member
Posts: 3
Newbie
Hello,
I'm trying to find out how, after training a classification model, I can look at the examples that were incorrectly classified. For now I can only see how many examples were incorrectly classified in the confusion matrix, but I want to inspect the missclassified examples manually. Since evaluation vector does not seem to be able to store such information I guess I need to somehow add another operator to achieve this, if it's even possible (which, in my own opinion, feels like a very basic feature, so I'm hoping it's there somewhere).

Kind regards,
Carl
Tagged: