🥳 RAPIDMINER 9.9 IS OUT!!! 🥳
The updates in 9.9 power advanced use cases and offer productivity enhancements for users who prefer to code.
NOTE: IF YOU WISH TO REPORT A NEW BUG, PLEASE POST A NEW QUESTION AND TAG AS "BUG REPORT". THANK YOU.
In Rapid Miner Go the linear regression algorithm used some inputs I did not select.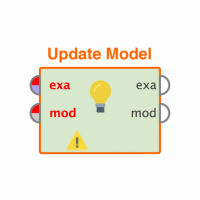 BillP
Member
Posts: 9
Newbie
I hope my question has not been asked before. In short, RapidMiner Go seems to be running a regression with variables I did not select. An explanation follows. In Rapid Miner Go I dropped a csv files with 64 columns and almost 2900 rows. I wanted to predict a single column (of numbers) using linear regression and decision tree ("Easily Interpretable"). The first two columns were date and time. The other columns were numbers. I selected only 5 inputs and an indicator on that page said 5 were selected. I ran the regression and in the Data Metrics it reported the correlation for the 5 inputs that I selected plus 7 others I did not select. Assuming that it ran the regression with the 7 inputs I did not select how do I run the regression with only the 5 inputs I selected? Thanks very much. Regards, Bill
Tagged: