🎉 🎉 RAPIDMINER 9.10 IS OUT!!! 🎉🎉
Download the latest version helping analytics teams accelerate time-to-value for streaming and IIOT use cases.
Specific case for Joining multiple datasets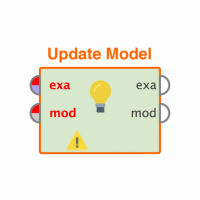 Sunnyboy_nh
Member
Posts: 10
Newbie
Hi everyboday,
In a data science project I have recieved  4 cleaned datasets on an intersting topic healthy diet to protects ourselselves against Covid-19. I have already imported these 4 data sets in Rapidminer Studio. before I analyse them with machine learning, modelling and statistical preditions I would like to join and aggrgate those 4 datasets into one single dataset. This is where I ahve encountered an underestanding problem how to go further....
All of those 4 cleaned datasets have exact the same 32 Columns and 170 rows. Only the information delivered in these tables as following  are different in their  %-value:
  1. Fat_Supply_Quantity_Data.csv
  2. Food_Supply_kcal_Data.csv

  3. Food_Supply_Quantity_kg_Data.csv
  4. Protein_Supply_Quantity_Data
How do you see a possibility to join those 4 datasets to one single datase,t although all have the same number of 32 columns and same 170 rows OR should I look at each of 4 datasets separately and process them seperated from eachtother? Can you support me with your insights?