🎉 🎉 RAPIDMINER 9.10 IS OUT!!! 🎉🎉
Download the latest version helping analytics teams accelerate time-to-value for streaming and IIOT use cases.
Best practise for allocated memory settings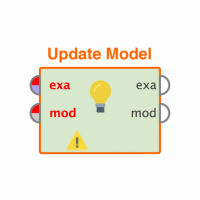 bojana_trisic
Member
Posts: 3
Contributor I
Hello,

We have medium license for RapidMiner Server (64 GB), what would you recommend for Sever Memory and Job Container memory setting?

I am having a problem with out of memory error, even though I am dealing with relatively non-demanding processes. Nevertheless, process sometimes finishes and sometimes breaks, on the same data set. 

I am suspecting there is a problem with job container, as it has been killed forcefully. After this had , job run fine. 

Thank you in advance,
B.