🎉 🎉 RAPIDMINER 9.10 IS OUT!!! 🎉🎉
Download the latest version helping analytics teams accelerate time-to-value for streaming and IIOT use cases.
Comparing every row of an exampleset with all the rows in another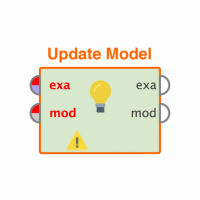 Pradyumna_26
Member
Posts: 7
Contributor I
I have two examplesets, say A and B, with the same set of attribute names, and each individual row from A needs to be compared with all rows in B to be categorized based on a criteria on a particular attribute. My initial thought was to use a Loop Examples operator to iterate over the rows of A, and to retrieve B and apply Filter Examples operator within the loop (at every iteration). The problem was that I couldn't find a way to use macros to set the filter parameter (attribute value from A in that particular row iteration). This has been a hurdle for my task for quite a few days now, and any help/insight/suggestion would be greatly appreciated!
Tagged: