🥳 RAPIDMINER 9.9 IS OUT!!! 🥳
The updates in 9.9 power advanced use cases and offer productivity enhancements for users who prefer to code.
How do I downsample my data without losing information?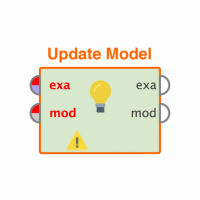 Ghostrider
Member
Posts: 60
&nbsp

Maven
I have too much data to run through RapidMiner and I want to downsample it without throwing out anything useful (most of my time-series examples are very similar so my inputs do not change very much).  Most of the time, my inputs change slowly, but sometimes they change faster.  Is there a downsampling operator which samples the slower-varying portions less frequently than the faster varying portions?  Basically, if I was doing this by hand, the sampling would be non-uniform...this is tricky because on one hand, we don't want to completely filter out similar samples, they are useful for determining confidence.  On the other hand, they slow down the learning.