"Plugin install"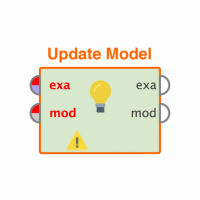 MartCronos
Member
Posts: 3
Contributor I
Hi,

I have just installed RapidMiner on Vista, I want to use the Data Stream plugin and I have downloaded the Windwos Installer (rapidminer-datastream-4.2-installer.exe) but when I launch it as an Administrator I get  "Cannot install plugin: no insatallation of RapidMiner was found!". I also copied the jar file on the plugins directory with no success:  I can not see the operators of the plug in to use them.

RapidMiner runs perfectly with the standard options.

Thanks in advance.

I. Perez

P.S. My apologies: I was using RapidMiner 4.1 and the plugin is for 4.2. Everything works fine now. Sorry!
Tagged: