Comparing the profitability of different rules ?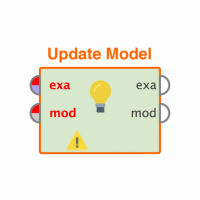 Correlation
Member
Posts: 7
Contributor II
edited November 2018
in Help
Hi Everybody,

First post but I've done numerous searches and have tried to sort this problem out before asking.
I hope one of you kind people can help me.

I have market data that's separated into various columns, age, ethnicity, postcode, etc etc..
I have a column to show if a purchase was made (1,0)
I also have a column to show the profit on each transaction.

So far i have managed to find a good model that predicts who is most likely to purchase an item.
What i would like to do is take this one step further and find the best fit for profitability.

Currently I could have a model that finds 60% of people who generally purchase low profitable items.

I would rather a model that finds 40% of people who purchase items with twice the profit of the above example.

Is there an easy way to check all the combinations to produce the most profitable model ?

Thanks in advance and sorry if this has been asked elsewhere before, I'm sure it's a popular request but I couldn't find anything in my searches.