🎉 🎉 RAPIDMINER 9.10 IS OUT!!! 🎉🎉
Download the latest version helping analytics teams accelerate time-to-value for streaming and IIOT use cases.
Learning / Recognizing a Distribution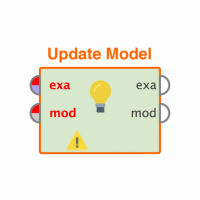 Ghostrider
Member
Posts: 60
&nbsp

Maven
It's pretty straight-forward to learn / categorize labels associated with a small collection of numerical or categorical attributes.  However, is there a way to categorize distributions?  I know attributes can be used to describe a distribution such as quantiles, median, mean, std. deviation, etc.  But say I don't know which of these would be useful.  Is there a learning algorithm that can be useful for classifying distribution?  Maybe it's the case that a distribution that is skewed to the right always corresponds to some label.  Is there an automated way to detect / learn this without having to have a human recognize that trait?  I think optical character recognition would do something very similar...is there a way to classify distributions in RapidMiner?  How would they be input?