"Neural Net ..... getting a positive Outcome"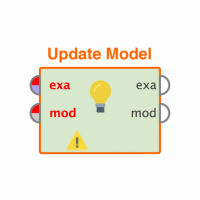 Correlation
Member
Posts: 7
Contributor II
Hi Everybody,

I'm running a simple X validation with a neural net trainer, and apply model and performance testing.
It's reading 5 columns of data and I'm comparing it against a simple 1,0 label.
I want the neural net to predict the outcome of 1 but it returns the 0 with no predictions of 1.

I have used another neural net program and it was the same until I added in a non-linear neuron ?
Is this possible to do in rapid miner.

Thanks in advance.
Tagged: