"read server log"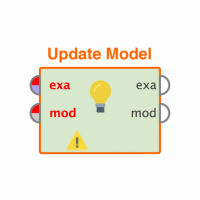 makchishing
Member
Posts: 6
Contributor II
I would like to analysis server log
however, the "read server log" process require a config file and in xml format...
I am confused  ???  ???in how to create the config file, it is just a Combined Log Format(like this
http://httpd.apache.org/docs/2.0/logs.html)
It consist of
<ip>
<time>
<http>
<response>
<size>
<Referer>
<User-agent>
Sample : 210.106.126.90 - - [01/Aug/2010:00:20:06 +0800] "GET /press_release/index_tc.jsp HTTP/1.1" 200 1122 "/index_tc.jsp" "Mozilla/4.0 (compatible; MSIE 7.0; Windows NT 6.1; Trident/4.0; QQDownload 627; SLCC2; .NET CLR 2.0.50727; .NET CLR 3.5.30729; .NET CLR 3.0.30729; Media Center PC 6.0; CIBA; Maxthon 2.0)" 33279
Anyone can help please?
Thanks ;D
Tagged: