"Extract information from weblog (how to handle 31 text files for 3GB)"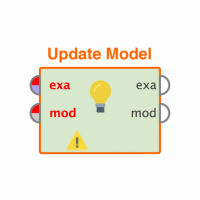 makchishing
Member
Posts: 6
Contributor II
Hi all,
I am going to extract the IP and agent information from 31 files which is zipped (around 320MB)
steps as follows,
1 )  unzipped to 3GB text file   (seems zipped file cannot be read by rapidminer ???)
2 )  use read server log process ( it works fine for a little files only,
     It seems that the process read all files into RAM  
 , but 3 GB text file cannot be handled well.....
     )
3)   Process : store to repository
4)   Process : aggregate
5)   Process : export to CSV
can anyone give me tips please ;D
Tagged: