Input example set has no attributes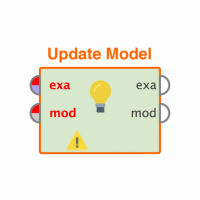 equitycurv
Member
Posts: 3
Contributor I
edited November 2018
in Help
hi guys,


I am trying to apply  a SVM model to a time series data from excel.


In my process , I connected Read Excel with Validation which contains ( the nestled operator  SVM  and apply model)


When I run the model , it says ,

" Input example set has no attributes.Learning methods...". Anyone seen this before ?  ???