🎉 🎉 RAPIDMINER 9.10 IS OUT!!! 🎉🎉
Download the latest version helping analytics teams accelerate time-to-value for streaming and IIOT use cases.
RapidMiner Flow Editor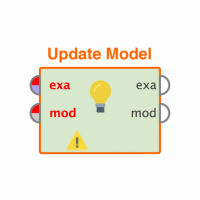 Ghostrider
Member
Posts: 60
&nbsp

Maven
edited November 2018
in Help
I really like the RapidMiner flow-editor and I would like to use it for another project that I am working on which is unrelated to data mining.  Is the flow editor part of RapidMiner a stand-alone open source project?  I would like to be able to select test instances (operators in RapidMiner), configure them using same GUI that RM uses, and the and then at the end, be able to export the flow to an XML.  Basically, I'd like to be able to use the flow to configure a sequence of operations.  Where each operation has a set of parameters that can also be configured through the GUI.
Tagged: