"Error after updating to R extension 5.2"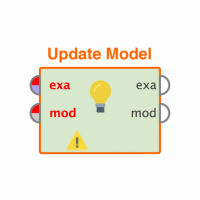 gvanvuuren
Member
Posts: 8
Contributor II
Hi,
I had the R extension 5.0.1 up and running, and decided this morning to update to version 5.0.2. Big mistake. RM now reports the following error after start up:
Nov 3, 2010 1:56:18 PM WARNING: Plugin initializer com.rapidminer.PluginInitR.initGui of Plugin R Extension causes an error: null
Even after reverting to version 5.0.1, the problem persists. Unfortunately, no stack trace is shown, but the R perspective does not appear. Unfortunately, I couldn't get the error message to be more verbose. Has anybody had a similar effect?
Thanks
Gideon
Tagged: