Outer join behaves differently if left and right inputs are swapped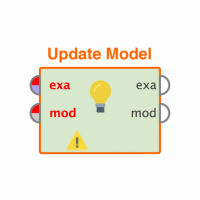 awchisholm
RapidMiner Certified Expert, Member
Posts: 458
Unicorn
edited December 2019
in Help
Hello
I'm trying to join two example sets using the outer join option but I've observed that the operator behaves differently depening on which order the left and right inputs are presented.
I've made an example that shows this; if the inputs are swapped the results change.
Am I right to think the order should not make a difference?
regards
Andrew
<?xml version="1.0" encoding="UTF-8" standalone="no"?>
<process version="5.1.001">
  <context>
    <input/>
    <output/>
    <macros/>
  </context>
  <operator activated="true" class="process" compatibility="5.1.001" expanded="true" name="Process">
    <process expanded="true" height="686" width="858">
      <operator activated="true" class="generate_data" compatibility="5.1.001" expanded="true" height="60" name="Generate Data" width="90" x="45" y="30">
        <parameter key="number_examples" value="1"/>
        <parameter key="number_of_attributes" value="2"/>
      </operator>
      <operator activated="true" class="select_attributes" compatibility="5.1.001" expanded="true" height="76" name="Select Attributes" width="90" x="45" y="120">
        <parameter key="invert_selection" value="true"/>
        <parameter key="include_special_attributes" value="true"/>
      </operator>
      <operator activated="true" class="generate_id" compatibility="5.1.001" expanded="true" height="76" name="Generate ID" width="90" x="45" y="210"/>
      <operator activated="true" class="generate_attributes" compatibility="5.1.001" expanded="true" height="76" name="Generate Attributes" width="90" x="179" y="210">
        <list key="function_descriptions">
          <parameter key="a1" value="10+id"/>
          <parameter key="a2" value="20+id"/>
        </list>
      </operator>
      <operator activated="true" class="declare_missing_value" compatibility="5.1.001" expanded="true" height="76" name="Declare Missing Value" width="90" x="179" y="75">
        <parameter key="attribute_filter_type" value="single"/>
        <parameter key="attribute" value="a2"/>
        <parameter key="numeric_value" value="21.0"/>
      </operator>
      <operator activated="true" class="generate_data" compatibility="5.1.001" expanded="true" height="60" name="Generate Data (2)" width="90" x="45" y="525">
        <parameter key="number_examples" value="2"/>
        <parameter key="number_of_attributes" value="2"/>
      </operator>
      <operator activated="true" class="select_attributes" compatibility="5.1.001" expanded="true" height="76" name="Select Attributes (2)" width="90" x="45" y="435">
        <parameter key="invert_selection" value="true"/>
        <parameter key="include_special_attributes" value="true"/>
      </operator>
      <operator activated="true" class="generate_id" compatibility="5.1.001" expanded="true" height="76" name="Generate ID (2)" width="90" x="45" y="345"/>
      <operator activated="true" class="generate_attributes" compatibility="5.1.001" expanded="true" height="76" name="Generate Attributes (2)" width="90" x="179" y="345">
        <list key="function_descriptions">
          <parameter key="a2" value="20+id"/>
          <parameter key="a3" value="30+id"/>
        </list>
      </operator>
      <operator activated="true" class="multiply" compatibility="5.1.001" expanded="true" height="94" name="Multiply" width="90" x="380" y="75"/>
      <operator activated="true" class="multiply" compatibility="5.1.001" expanded="true" height="94" name="Multiply (2)" width="90" x="380" y="435"/>
      <operator activated="true" class="join" compatibility="5.1.001" expanded="true" height="76" name="Join" width="90" x="514" y="255">
        <parameter key="join_type" value="outer"/>
      </operator>
      <connect from_op="Generate Data" from_port="output" to_op="Select Attributes" to_port="example set input"/>
      <connect from_op="Select Attributes" from_port="example set output" to_op="Generate ID" to_port="example set input"/>
      <connect from_op="Generate ID" from_port="example set output" to_op="Generate Attributes" to_port="example set input"/>
      <connect from_op="Generate Attributes" from_port="example set output" to_op="Declare Missing Value" to_port="example set input"/>
      <connect from_op="Declare Missing Value" from_port="example set output" to_op="Multiply" to_port="input"/>
      <connect from_op="Generate Data (2)" from_port="output" to_op="Select Attributes (2)" to_port="example set input"/>
      <connect from_op="Select Attributes (2)" from_port="example set output" to_op="Generate ID (2)" to_port="example set input"/>
      <connect from_op="Generate ID (2)" from_port="example set output" to_op="Generate Attributes (2)" to_port="example set input"/>
      <connect from_op="Generate Attributes (2)" from_port="example set output" to_op="Multiply (2)" to_port="input"/>
      <connect from_op="Multiply" from_port="output 1" to_port="result 2"/>
      <connect from_op="Multiply" from_port="output 2" to_op="Join" to_port="right"/>
      <connect from_op="Multiply (2)" from_port="output 1" to_op="Join" to_port="left"/>
      <connect from_op="Multiply (2)" from_port="output 2" to_port="result 3"/>
      <connect from_op="Join" from_port="join" to_port="result 1"/>
      <portSpacing port="source_input 1" spacing="0"/>
      <portSpacing port="sink_result 1" spacing="198"/>
      <portSpacing port="sink_result 2" spacing="0"/>
      <portSpacing port="sink_result 3" spacing="0"/>
      <portSpacing port="sink_result 4" spacing="0"/>
    </process>
  </operator>
</process>

Tagged: