"Imbalanced data: label weights or over/undersample"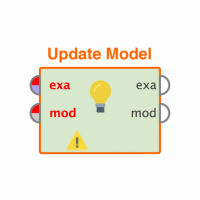 Bulkington
Member
Posts: 1
Contributor I
Hi all,
i have to work with an imbalanced dataset for classification. So I want to try to oversample the minority class or to undersample the majority class. According to this earlier post there is no possibility in RM to generate a fixed label distribution through sampling but the same effect can be simulated by label weights:
http://rapid-i.com/rapidforum/index.php/topic,106.0.html
Now my questions:
1. Where can I find the operator EqualLabelWeighting mentioned in the post? Maybe I'm acting dumb but I just can't find it. btw: I'm using RM 5.1.002
2. Since the above mentioned post is more than two years old: I suppose there is still no possibility to actually oversample or undersample minority/majority classes?
I appreciate your help!
Thanks.
Tagged: