"Deployment RapidAnalytics.ear is in error RapidRepositoryWeb.war/ deployment fai"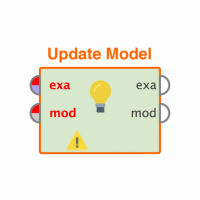 Lord_Daedra
Member
Posts: 1
Contributor I
Hello!
I tried to install latest free version of RapidAnalytics (on Mac OS X Snow
Leopard and Ubuntu 10.10 (second is typical clean installed vps with ubuntu
desktop 10.10 32-bit with mysql-client&server), same error..
I can't paste here all log because of "Comments cannot be longer than 65535
characters.".. So please check it here:
http://pastebin.com/1k90V5BU
....
DEPLOYMENTS IN ERROR:
  Deployment
"vfszip:/Users/lorddaedra/rapidanalytics/server/default/deploy/RapidAnalytics.ear/"
is in error due to the following reason(s):
org.jboss.deployers.spi.DeploymentException: URL
file:/Users/lorddaedra/rapidanalytics/server/default/tmp/a1bs2o-jf2gg2-gkvdmxx8-1-gkvdoy6q-9w/RapidRepositoryWeb.war/
deployment failed
....
<it's copy-paste from
http://bugs.rapid-i.com/show_bug.cgi?id=509
>
Tagged: