"Howto insert extension R plot into RapidMiner Report"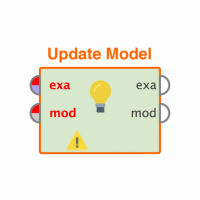 ImageMiner
Member
Posts: 4
Contributor I
Hi,
the extension R and RapidMiner is a really great combination.  
Now I have a question about using R plots inside RM Reporting.
The generation of reports in RM is clear to me, but how do I transfer a plot from a R script back to RM, so I can use it inside the report operator?
The genereic R result type for the report is text based only.
The video tutorial about the R extension shows how table data from a R data.frame is transfered back to the RM process.
Does anybody know, if and how a R plot can be used inside RM reporting?
Thanks
Ralf
Tagged: