[SOLVED] How to convert nominal to numeric value? Urgent..Please have a look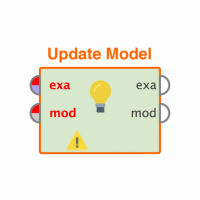 Anuj_Gupta
Member
Posts: 3
Contributor I
edited November 2018
in Help
Hey Folks,

I am struggling with one query since long. I have nominal data, I want to convert it into

numerical data. I got to know from rapidminer that there are two ways  which are as follows

:

1. Using nominal to numeric operator.
2. Creating dummy variables (0 or 1), using nominal to binominal operator.

But for first method, my boss says it (nominal to numeric operator) is not correct method

and he is not at all happy with this operator. Can anybody suggest me that, it is correct or

not so that i can convince to my mentor.

While using second operator, I tried with this but doing this numbers of variables become

too high (as categories are more) then it leads to memory error.

So Can anybody guide or suggest me some other alternatives so that I can convert nominal

to numeric value.

Thanks for your timings and seeking for your valuable suggestions.