Free Web Based Report Designer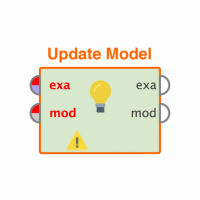 Legacy User
Member
Posts: 0
Newbie
We are currently in the stage of choosing the right reporting tool for the purposes of a research project aimed at semantic representation of data mining results. I would very much appreciate your feedback on what the  be the right tool would be for this.

Basically, we have a data mining tool, in which the user sets up the data mining tasks, runs it and retrieves results (association rules), similarly as in Rapid Miner or any other tool. After that, the user writes a report consisting of free text comments written around selected tables, graphs and data coming from the outputof the DM.

Currently, the users are doing this in MS Word, copying the data and pictures from the tool via clipboard. We would like to use a web based reporting tool (the only free comes with Pentaho(?) ), which would allow to put together the structured information with the unstructured comments of the users.

The tool should be ideally independent on the specific DM solution used - the data should be loaded from an XML or RDBMS via customly written data adaptor and have the potential to perform real-time drill-downs etc (this is perhaps too fancy requirement)..

Thanks for your advice or recommendation.