🎉 🎉 RAPIDMINER 9.10 IS OUT!!! 🎉🎉
Download the latest version helping analytics teams accelerate time-to-value for streaming and IIOT use cases.
Handling missing values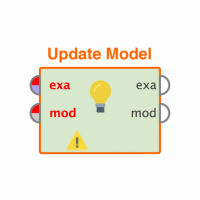 petrovdenis
Member
Posts: 5
Contributor II
edited November 2018
in Help
Dear all,

I have created the following work-flows:
1. with k-NN classifier.
2. with Naive Bayes classifier.
3. with Weka:W-J48 classifier.

For the J48 classifier there is a link to the Ross Quinlan (1993). C4.5: Programs for Machine Learning. Morgan Kaufmann Publishers, San Mateo, CA.
There the description of handling of missing values is given.

How does k-NN and Naive Bayes handle the missing values?