RAPIDMINER 9.7 BETA ANNOUNCEMENT
The beta program for the RapidMiner 9.7 release is now available. Lots of amazing new improvements including true version control!
"I need help (java RM)"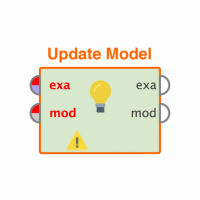 platanas20
Member
Posts: 22
&nbsp

Maven
Hi to everyone,
I use netbeans to create a project in rapidminer. My problem is that the same project in rapidminer run , in netbeans something goes wrong and i dont know what it is.
My xml code in RM:
<?xml version="1.0" encoding="UTF-8" standalone="no"?>
<process version="5.1.008">
  <context>
    <input/>
    <output/>
    <macros/>
  </context>
  <operator activated="true" class="process" compatibility="5.1.008" expanded="true" name="Process">
    <parameter key="encoding" value="UTF-8"/>
    <process expanded="true" height="494" width="547">
      <operator activated="true" class="text:read_document" compatibility="5.1.002" expanded="true" height="60" name="Read Document" width="90" x="45" y="210">
        <parameter key="file" value="H:\Epifaneia Ergasias\RapidMiner\yes.txt"/>
        <parameter key="encoding" value="UTF-8"/>
      </operator>
      <operator activated="true" class="read_model" compatibility="5.1.008" expanded="true" height="60" name="Read Model" width="90" x="246" y="165">
        <parameter key="model_file" value="C:\Users\platanas\Desktop\Rapid Miner Java\Training\Training_%{a}.mode"/>
      </operator>
      <operator activated="true" class="text:process_documents" compatibility="5.1.002" expanded="true" height="94" name="Process Documents" width="90" x="179" y="345">
        <parameter key="parallelize_vector_creation" value="true"/>
        <process expanded="true" height="519" width="561">
          <operator activated="true" class="text:tokenize" compatibility="5.1.002" expanded="true" height="60" name="Tokenize (2)" width="90" x="45" y="30"/>
          <operator activated="true" class="text:filter_stopwords_dictionary" compatibility="5.1.002" expanded="true" height="60" name="Filter Stopwords (2)" width="90" x="246" y="30">
            <parameter key="file" value="H:\Epifaneia Ergasias\RapidMiner\STOPWORDS.txt"/>
            <parameter key="encoding" value="UTF-8"/>
          </operator>
          <operator activated="true" class="text:transform_cases" compatibility="5.1.002" expanded="true" height="60" name="Transform Cases" width="90" x="380" y="30"/>
          <connect from_port="document" to_op="Tokenize (2)" to_port="document"/>
          <connect from_op="Tokenize (2)" from_port="document" to_op="Filter Stopwords (2)" to_port="document"/>
          <connect from_op="Filter Stopwords (2)" from_port="document" to_op="Transform Cases" to_port="document"/>
          <connect from_op="Transform Cases" from_port="document" to_port="document 1"/>
          <portSpacing port="source_document" spacing="0"/>
          <portSpacing port="sink_document 1" spacing="0"/>
          <portSpacing port="sink_document 2" spacing="0"/>
        </process>
      </operator>
      <operator activated="true" class="apply_model" compatibility="5.1.008" expanded="true" height="76" name="Apply Model" width="90" x="447" y="300">
        <list key="application_parameters"/>
      </operator>
      <connect from_op="Read Document" from_port="output" to_op="Process Documents" to_port="documents 1"/>
      <connect from_op="Read Model" from_port="output" to_op="Apply Model" to_port="model"/>
      <connect from_op="Process Documents" from_port="example set" to_op="Apply Model" to_port="unlabelled data"/>
      <connect from_op="Apply Model" from_port="labelled data" to_port="result 1"/>
      <connect from_op="Apply Model" from_port="model" to_port="result 2"/>
      <portSpacing port="source_input 1" spacing="0"/>
      <portSpacing port="sink_result 1" spacing="0"/>
      <portSpacing port="sink_result 2" spacing="0"/>
      <portSpacing port="sink_result 3" spacing="0"/>
    </process>
  </operator>
</process>

My code in Netbeans is
import com.rapidminer.Process;
import com.rapidminer.RapidMiner;
import com.rapidminer.RapidMiner.ExecutionMode;
import com.rapidminer.operator.ExecutionUnit;
import com.rapidminer.operator.IOContainer;
import com.rapidminer.operator.ModelApplier;
import com.rapidminer.operator.Operator;
import com.rapidminer.operator.text.io.DocumentLoader;
import com.rapidminer.operator.text.io.DocumentTextInputOperator;
import com.rapidminer.operator.io.ModelLoader;
import com.rapidminer.operator.text.io.tokenizer.StringTokenizerOperator;
import com.rapidminer.operator.text.io.wordfilter.StopwordFilterOperator;
import com.rapidminer.operator.text.io.transformer.CaseTransformationOperator;
import com.rapidminer.tools.OperatorService;

import java.io.File;



public class Clustering {

     /**
	 * Connect the output-port <code>fromPortName</code> from Operator
	 * <code>from</code> with the input-port <code>toPortName</code> of Operator
	 * <code>to</code>.
	 */
      private static void connect(Operator from, String fromPortName,
			 Operator to, String toPortName) {
		 from.getOutputPorts().getPortByName(fromPortName).connectTo(
				 to.getInputPorts().getPortByName(toPortName));
	 }

	 /**
	 * Connect the output-port <code>fromPortName</code> from Subprocess
	 * <code>from</code> with the input-port <code>toPortName</code> of Operator
	 * <code>to</code>.
	 */
	 private static void connect(ExecutionUnit from, String fromPortName,
			 Operator to, String toPortName) {
		 from.getInnerSources().getPortByName(fromPortName).connectTo(
				 to.getInputPorts().getPortByName(toPortName));
	 }

	 /**
	 * Connect the output-port <code>fromPortName</code> from Operator
	 * <code>from</code> with the input-port <code>toPortName</code> of
	 * Subprocess <code>to</code>.
	 */
	 private static void connect(Operator from, String fromPortName,
			 ExecutionUnit to, String toPortName) {
		 from.getOutputPorts().getPortByName(fromPortName).connectTo(
				 to.getInnerSinks().getPortByName(toPortName));
	 }

         //main
	 public static void main(String[] argv) throws Exception {
                // init rapidminer
		 RapidMiner.setExecutionMode(ExecutionMode.COMMAND_LINE);
		 RapidMiner.init();

		 // Create a process
		 final Process process = new Process();

                // Set the parameters of process
               // process.getRootOperator().setParameter("parallelize_main_process", "true");
                process.getRootOperator().setParameter("encoding", "UTF-8");
		 // all operators from "left to right"

                //read document
                final DocumentLoader readdocument = OperatorService
				 .createOperator(DocumentLoader.class);
                // Set the parameters of read document
                readdocument.setParameter("file","H:/Epifaneia Ergasias/RapidMiner/yes.txt");
                readdocument.setParameter("encoding", "UTF-8");

                //process documents
                final  DocumentTextInputOperator processdocuments = OperatorService
				 .createOperator(DocumentTextInputOperator.class);
                processdocuments.setParameter("parallelize_vector_creation","true");
                

                // read model
                final ModelLoader readmodel = OperatorService
				 .createOperator(ModelLoader.class);
                // Set the parameters of read model
                readmodel.setParameter("model_file","C:/Users/platanas/Desktop/Rapid Miner Java/Training/Training_%{a}.mode");

                //apply model
                final Operator modelApplier = OperatorService
				 .createOperator(ModelApplier.class);

                // add operators to the main process and connect them
                process.getRootOperator().getSubprocess(0).addOperator(readdocument);
                 process.getRootOperator().getSubprocess(0).addOperator(readmodel);
                process.getRootOperator().getSubprocess(0).addOperator(processdocuments);               
                process.getRootOperator().getSubprocess(0).addOperator(modelApplier);

                connect(readdocument,"output",processdocuments,"documents 1");
                connect(readmodel,"output",modelApplier,"model");
                connect(processdocuments,"example set",modelApplier,"unlabelled data");
                connect(modelApplier,"labelled data",process.getRootOperator().getSubprocess(0),"result 1");
                connect(modelApplier,"model",process.getRootOperator().getSubprocess(0),"result 2");

                 //operators  inside the process documents 

                final StringTokenizerOperator tokenize=OperatorService
				 .createOperator(StringTokenizerOperator.class);
                final StopwordFilterOperator stopwords=OperatorService
				 .createOperator(StopwordFilterOperator.class);
                 // Set the parameters of stopwords
                 stopwords.setParameter("file","H:/Epifaneia Ergasias/RapidMiner/STOPWORDS.txt");
                 stopwords.setParameter("encoding", "UTF-8");

                  final CaseTransformationOperator tranformcases=OperatorService
				 .createOperator(CaseTransformationOperator.class);

                // add operators to the process documents from files and connect them
                 processdocuments.getSubprocess(0).addOperator(tokenize);
                 processdocuments.getSubprocess(0).addOperator(stopwords);
                 processdocuments.getSubprocess(0).addOperator(tranformcases);

                 connect(processdocuments.getSubprocess(0),"document",tokenize,"document");
                 connect(tokenize,"document",stopwords,"document");
                 connect(stopwords,"document",tranformcases,"document");
                 connect(tranformcases,"document",processdocuments.getSubprocess(0), "document 1");
                 

                 // print process setup
		 System.out.println(process.getRootOperator().createProcessTree(0));

                  File x=new File ("C://Users//platanas//Desktop//Rapid Miner Java//Clustering//Clustering.rmp");

                 process.save(x);

		 // perform process
		 //process.run();
                 IOContainer ioResult=process.run();
                 System.out.println(ioResult.getElementAt(0).toString());

    }

}

And the error is:
Aug 14, 2011 10:25:53 PM com.rapidminer.Process run
INFO: Process starts
Exception in thread "main" java.lang.StringIndexOutOfBoundsException: String index out of range: -1
        at java.lang.String.substring(String.java:1932)
        at java.lang.String.substring(String.java:1905)
        at com.rapidminer.operator.text.io.DocumentLoader.read(DocumentLoader.java:72)
        at com.rapidminer.operator.text.io.DocumentLoader.read(DocumentLoader.java:49)
        at com.rapidminer.operator.io.AbstractReader.doWork(AbstractReader.java:123)
        at com.rapidminer.operator.Operator.execute(Operator.java:831)
        at com.rapidminer.operator.execution.SimpleUnitExecutor.execute(SimpleUnitExecutor.java:51)
        at com.rapidminer.operator.ExecutionUnit.execute(ExecutionUnit.java:709)
        at com.rapidminer.operator.OperatorChain.doWork(OperatorChain.java:369)
        at com.rapidminer.operator.Operator.execute(Operator.java:831)
        at com.rapidminer.Process.run(Process.java:902)
        at com.rapidminer.Process.run(Process.java:798)
        at com.rapidminer.Process.run(Process.java:793)
        at com.rapidminer.Process.run(Process.java:783)
        at Clustering.main(Clustering.java:137)

Thanks
platanas
Tagged: