Webcrawler download images?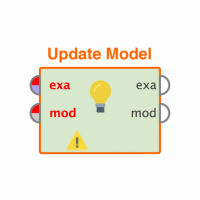 mrbigglesworth
Member
Posts: 1
Contributor I
edited November 2018
in Help
Hi,

I haven't posted on this forum before but I've been using Rapidminer recently to do webcrawling and run some analysis on the websites. In certain cases, I would like to use rapidminer's webcrawler save the full page rather than just the html. Specifically, the page may have some jpg files, and I'd like to archive those in certain cases. Is there an easy way to do this (other than writing a custom groovy script)?

Thanks!

PS - Thank you very much for the great support and great program. Rapidminer keeps getting better.