Classifying examples using a web service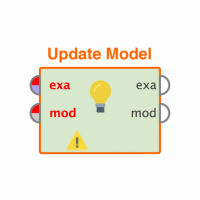 ErikLindblad
Member
Posts: 1
Contributor I
edited November 2018
in Help
Hi all
I have read and built the tutorial that exposes a process as a web service in RapidAnalytics. The tutorial uses a macro to get data into the model via the query string in the request. But how do I classify an example using the web service? By that I mean providing attributes in some format (mabe POST key/value pairs), apply a model and get the classification back.
In the screencast at
http://www.youtube.com/watch?v=SBCUwA6llns&
;feature=player_embedded Rapid-i does the thing I want using around 10:00 but ist says nothing about how the process is set up.
Thanks in advance for any input on this.
Kindest regards
Erik
Tagged: