Cut Document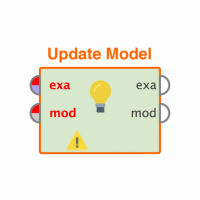 CaptainChaos
Member
Posts: 17
Maven
Hi Guys,
I think i have some kind of trivial problem but couldnt figure out how to solve it.
I am working with the reuters Dataset, i have a steemed version consisting of one big docuement which contains all the other documents. So it is a big .txt file in which the beginning and ending of each document is marked by the word "reuter". I tried to use the "Cut Document" operator to split them. As query expression I used "reuters" the problem is that all documents know have the same name(label) which makes it hard to work with them.
Does anybody know how to give different names to all documents like 1,2,3,4,5 for example and than write/export them to excell or a data base.
Thanky in advance
cheer
Tagged: