Read the whole posts from an RSS Feed with RM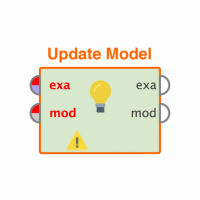 dranammari
Member
Posts: 13
Contributor II
edited November 2018
in Help
Hi all,
I want to use the Web Mining operator "Read RSS Feed" to read ALL the posts in a forum (Search Engine Optimization forum:
http://www.webproworld.com/webmaster-forum/forums/9-Search-Engine-Optimization-Forum)
. The feed url of this forum is given from the site itself as:
http://www.webproworld.com/webmaster-forum/external.php?type=RSS2&
;forumids=9
However, when I use this URL in the "Read RSS Feed" operator to get the posts, I face two problems:
1) I do NOT get all the posts that exist in the forum. I get only 15 posts (threads) though the forum contains much more posts than that. How can I get all the posts? Does RapidMiner support feed pagination for example? and how to do that?
2) I do NOT get all the text of the first post in the content attribute of the generated dataset by RapiMiner. I only get part of this text but not the whole textual content. How can I use the operator to get the whole text in the content attribute?
Many thanks in advance!
p.s The problem is not in the Feed url I provided as it occurs in all the feed urls I tried so far.
Ahmad