RapidMiner 9.7 is Now Available
Lots of amazing new improvements including true version control! Learn more about what's new here.
Feature Selection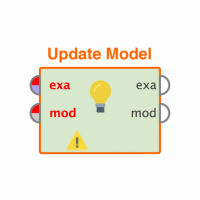 andre_marques
Member
Posts: 2
Contributor I
edited November 2018
in Help
Hello.
I'm doing a work where i need experiment several methods of Feature Selection in rapid miner and then compare them. I'm testing rapid miner to do this work but i don't be well succeed with some operators. One of them are ANOVA. What i have to do to use use this operator.  ???
For example in the operator CFSFeatureSetEvaluator i use this inside another operator (FeatureSelection) but with ANOVA i don't now what to do ???
Someone can help?

Regards,

André.