loops in rapidanalytics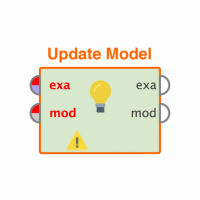 crappy_viking
Member
Posts: 16
Maven
edited November 2018
in Help
Hi All,

Just to point out strange behaviour in Rapidanalytics (RA):
- First, when I try to create two new RA users named "mysql" and "postgresql", given that the RA database relies on mysql, and my "user's database connections" rely on postgres, I have noticed that at restarting RA, and trying to create new connections, drivers seem to have disappeared. They are physically present on the filesystem, but invisible at creating new db connections.
- When browsing repositories from RM client, symbolic links can give "loops", especially in the case of "cross-links".

Otherwise, obviously a great product !
Cheers,
  CV.
Tagged: