🦉&nbsp🎤&nbsp&nbsp&nbspRapidMiner Wisdom 2020 - CALL FOR SPEAKERS&nbsp&nbsp&nbsp🦉&nbsp🎤
We are inviting all community members to submit proposals to speak at Wisdom 2020 in Boston.
Whether it's a cool RapidMiner trick or a use case implementation, we want to see what you have.
Form link is below and deadline for submissions is November 15. See you in Boston!
Bound numeric values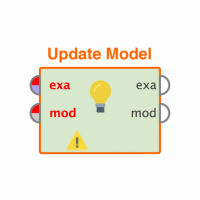 michaelhecht
Member
Posts: 89
&nbsp

Guru
Hello,

I have some values which are beyond -3 and +3 after z-score normalization. I would like to bound those values since I'm sure that the direction is ok but the absolute value to extrem. How can I do this (shortest soluton)?