The database driver could not be found. No advanced options available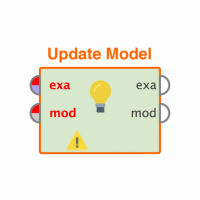 michaelhecht
Member
Posts: 89
Guru
edited August 2019
in Help
Hi,
I tried to add an INFORMIX driver which I use for long time successfully (e.g. with DBvisualizer and my own java applications).
I added this under "Manage Database Drivers" by selecting the jar file and so on. Afterwards I went to "Manage Database Connections ..."
and selected the Informix driver as well as added all necessary configurations. The resulting URL is correct:
jdbc:informix-sqli://128.35.3.12/stawdb:informixserver=stwdb_old
but testing the connection fails with the message:  "No suitable driver found for ..."
Clicking on "Advanced ..." results in an error message: "The Informix driver could not be found. No advanced options available".
Since I selected the driver by selecting the jar file, this message sounds slightly strange.
Can anyone give me a hint?
All drivers that were originally installed with RapidMiner seem to work appropriately.
I use RM 64bit under Windows 7 64 (I'm not sure wether the driver is 32bit or 64bit, but it might be 32bit).
Tagged: