[SOLVED] Beginner | Group by generated Attribute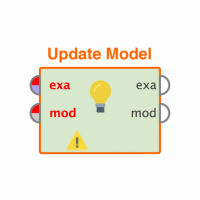 PeterParker
Member
Posts: 3
Contributor I
edited November 2018
in Help
Hi Guys,
I think its an really simple solution, but I dont get it.
This is my process:
1. Generate Sales Data
2. Joining City names with store ids
3. Generate Attributes:
 a) total_price = amount*single_price
 b) year = date_get(date,DATE_UNIT_YEAR)
4. Select the attributes I need.
Result:
Now I would like the to plot the data and group by different attributes to sum the total_price.
For city and category it works greate:
But if I group by year, i don´t geht any bars.
Where´s the problem?
Thanks and regards,
Peter