[SOLVED] Speed / Evaluation time improvement of kNN Classifier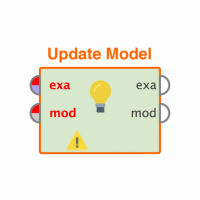 jaysonpryde
Member
Posts: 20
Maven
Good day,
   I've already developed a Java application, which uses RapidMiner.jar (and the other jars), to classify my test data. Classifier that I've used is kNN (k=3, distance measure = cosine similarity). I've already performed the necessary optimization with respect to k and distance measure to be used.
My model is comprised of 25k data set/rows, 31 attributes.
 Now, when I ran a test data, which is a CSV file with an average of 3k data set/rows, execution time is quite very long, which is 1 hr+ (avg).
 Do you have any suggestions/recommendations on how I can improve the execution/evaluation time of my kNN classifier application based on the details I've mentioned?
Hoping to receive feedback. Thank you