How should I Create my New Classifier Operator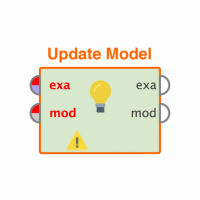 siamak_want
Member
Posts: 98
Contributor II
edited November 2018
in Help
Hi,

I want to create a new Naive Bayes  classifier. So, I have got confused with the following issues:

1- Should I extend Operator class or AbstractLearner class?
2- Should I put my algorithm in dowork() method or in Learn() method?
3- Why does a clustering operator like kmeans directly extend Operator but another clustering operator extends RMAbstractClusterer?
4- What are learners? are they equivalent of classifiers? All of the classifiers should extend Abstract learner?

I am really confused:(
Would you please guide me through making a new classifier operator?

Any help will be appreciated.


Tagged: