"text recognition process"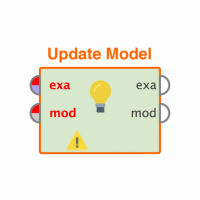 rapiduser2
Member
Posts: 2
Contributor I
Hi all ,

I have built datamining scheme which recognize text categories. It gives more than satisfy results, but is based on manually predefined labels/categories. I try to little modificate a task,  ie we have wordlist from process documents and the goal is how automatically generates labels from that wordlist, in order to expand categories and finally assing to exampleset recognition. The question is how better to do this.   

I planned to take a webinar, but currently limited in resources. Could you shed the light about possible ways/suggestions how to resolve this classification problem.

Special thanks for Rapid-i Team for serious and quality work.
Tagged: