🎉 🎉 RAPIDMINER 9.10 IS OUT!!! 🎉🎉
Download the latest version helping analytics teams accelerate time-to-value for streaming and IIOT use cases.
possible data mining applications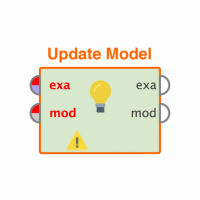 neilmpatel
Member
Posts: 1
Contributor I
edited November 2018
in Help
So, I am new to the world of neural nets and predictive intelligence and wanted to know what many of you on these forums thought about various applications of rapidminer. I'm writing a report on emerging technologies and wanted to list out all the various applications of business intelligence software like rapidminer.
so far, i have the following:
financial lending institutes predicting credit scores for individuals
preventive maintenance for machines
classifications of wines or products based on chemical compositions (this was in the rapid miner webinar)
classification of general health outcomes based on underlying data
financial asset price predictions
text mining and frequent item set (the popular one is the grocery store example but i suppose the vancouver data example of job posting classification is nice as well)
decision tree and market segmentation (this can be in virtually any business with customers).

can anyone think of any other business applications for neural networks or some of the operators in rapid miner?