GC overhead limit exceeded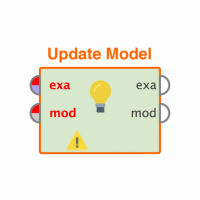 Legacy User
Member
Posts: 0
Newbie
edited November 2018
in Help
Hello,
for an extensive GridParameterOptimization, RapidMiner terminates after
a while with:
OutOfMemoryError
Process failed Message:
GC overhead limit exceeded
How can I fix this problem?
More memory for the JVM is not possible since all my 4GB are already
used.
On
http://java.sun.com/javase/technologies/hotspot/gc/gc_tuning_6.html#par_gc.oom
I found that with the option "-XX:-UseGCOverheadLimit" this error can be
avoided. Is this a good solution?
Or should I try to integrate the MemoryCleanUp operator into my model (which
is very simular to sample 11 in the meta validation directory).
Best regards,
Sascha