"Weighted Exampleset"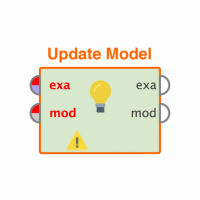 siamak_want
Member
Posts: 98
Contributor II
Hi forum;

I have a question about weighted ExampleSets. I need to know how does RM deal with weighted examples. I mean if I have a weighted ExampleSet,  Would RM simply multiply the corresponding example by the related weight or it can handle this in the classification or clustering algorithms (for example in K-means, calculating centroids using weighted average instead of simple average).

Any Idea would be appreciated.
Tagged: