RapidMiner 9.7 is Now Available
Lots of amazing new improvements including true version control! Learn more about what's new here.
Where are the RapidMiner Studio licenses stored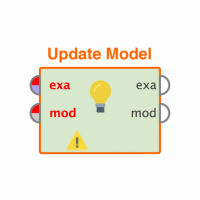 User13
Member
Posts: 155
&nbsp

Guru
RapidMiner Studio stores the licenses inside the .RapidMiner/licenses/rapidminer-studio folder in the user home directory. Licenses are simply text files which contain the license string.
Note that the naming convention for them needs to be kept, otherwise RapidMiner Studio will not recognize the license file.