start-up problem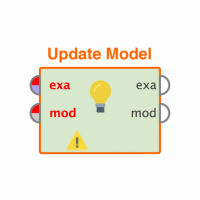 xiaobo_sxb
Member
Posts: 17
Maven
edited November 2018
in Help
Hi, I have the problem today when I start Rapidminer GUI 5.2.006, there is a message on the bottom right corner
"updating headers"
. I double click the message, it prompts another window shows pending tasks including:
Updating headers
Open file
Open file
I can't open any existing processes, if I tried to create a new one, then I got all the operators grayed and can't do nothing. I wait for 5 or 10 mins or even longer, the message may disappear and I can operate normally.
Can anybody help me on this issue?
Best Regards
Steven