"Cross validation on clustering (k-means)"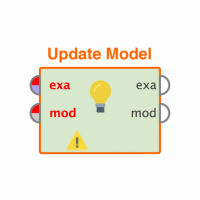 siamak_want
Member
Posts: 98
Contributor II
Hi all,
I want to evaluate the performance of k-means clustering with X-validation operator. My data does not contain a label attribute. RM says: "Input exampleset does not have a label attribute".
Is it necessary to have a label attribute even in clustering?!!!!!! Do I use the cross validation operator incorrectly?
Any help would be appreciated.
here is my process XML:
<?xml version="1.0" encoding="UTF-8" standalone="no"?>
<process version="5.2.009">
  <context>
    <input/>
    <output/>
    <macros/>
  </context>
  <operator activated="true" class="process" compatibility="5.2.009" expanded="true" name="Process">
    <process expanded="true" height="390" width="820">
      <operator activated="true" class="generate_data" compatibility="5.2.009" expanded="true" height="60" name="Generate Data" width="90" x="112" y="30">
        <parameter key="target_function" value="transactions dataset"/>
      </operator>
      <operator activated="true" class="x_validation" compatibility="5.2.009" expanded="true" height="112" name="Validation (3)" width="90" x="313" y="30">
        <description>A cross-validation evaluating a decision tree model.</description>
        <process expanded="true" height="408" width="383">
          <operator activated="true" class="k_means" compatibility="5.2.009" expanded="true" height="76" name="Clustering (3)" width="90" x="146" y="30">
            <parameter key="k" value="10"/>
          </operator>
          <connect from_port="training" to_op="Clustering (3)" to_port="example set"/>
          <connect from_op="Clustering (3)" from_port="cluster model" to_port="model"/>
          <connect from_op="Clustering (3)" from_port="clustered set" to_port="through 1"/>
          <portSpacing port="source_training" spacing="0"/>
          <portSpacing port="sink_model" spacing="0"/>
          <portSpacing port="sink_through 1" spacing="0"/>
          <portSpacing port="sink_through 2" spacing="0"/>
        </process>
        <process expanded="true" height="408" width="383">
          <operator activated="true" class="cluster_distance_performance" compatibility="5.2.009" expanded="true" height="94" name="Performance (3)" width="90" x="146" y="39"/>
          <connect from_port="model" to_op="Performance (3)" to_port="cluster model"/>
          <connect from_port="test set" to_op="Performance (3)" to_port="example set"/>
          <connect from_op="Performance (3)" from_port="performance" to_port="averagable 1"/>
          <portSpacing port="source_model" spacing="0"/>
          <portSpacing port="source_test set" spacing="0"/>
          <portSpacing port="source_through 1" spacing="0"/>
          <portSpacing port="source_through 2" spacing="0"/>
          <portSpacing port="sink_averagable 1" spacing="0"/>
          <portSpacing port="sink_averagable 2" spacing="0"/>
        </process>
      </operator>
      <connect from_op="Generate Data" from_port="output" to_op="Validation (3)" to_port="training"/>
      <connect from_op="Validation (3)" from_port="averagable 1" to_port="result 1"/>
      <portSpacing port="source_input 1" spacing="0"/>
      <portSpacing port="sink_result 1" spacing="0"/>
      <portSpacing port="sink_result 2" spacing="0"/>
    </process>
  </operator>
</process>

Tagged: