RapidMiner 9.7 is Now Available
Lots of amazing new improvements including true version control! Learn more about what's new here.
Which are the most important settings files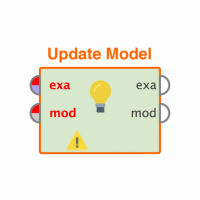 User13
Member
Posts: 155
&nbsp

Guru

See
"Where does RapidMiner Studio store its settings?"
to find out where the settings files are kept.

Important files:
connections.xml � contains database entries

gui.properties � contains size and location of the main user interface window

jdbc_properties.xml � contains jdbc driver settings for custom databases

rapidminer-studio-settings.cfg � contains all settings which can be set via the preferences menu

repositories.xml � contains the location of all user defines repositories

secrets.xml � contains credentials for connections