🦉&nbsp🎤&nbsp&nbsp&nbspRapidMiner Wisdom 2020 - CALL FOR SPEAKERS&nbsp&nbsp&nbsp🦉&nbsp🎤
We are inviting all community members to submit proposals to speak at Wisdom 2020 in Boston.
Whether it's a cool RapidMiner trick or a use case implementation, we want to see what you have.
Form link is below and deadline for submissions is November 15. See you in Boston!
Which are the most important settings files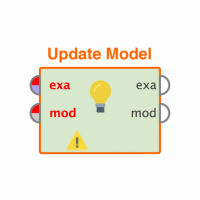 User13
Member
Posts: 155
&nbsp

Guru

See
"Where does RapidMiner Studio store its settings?"
to find out where the settings files are kept.

Important files:
connections.xml � contains database entries

gui.properties � contains size and location of the main user interface window

jdbc_properties.xml � contains jdbc driver settings for custom databases

rapidminer-studio-settings.cfg � contains all settings which can be set via the preferences menu

repositories.xml � contains the location of all user defines repositories

secrets.xml � contains credentials for connections