Correlation Matrix is a weak. Decision tree accuracy 70%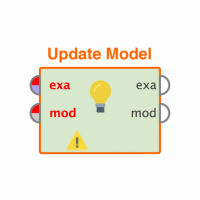 mariozupan
Member
Posts: 15
Contributor II
edited November 2019
in Help
I have financial performance indicators as interdependent variables and  the financial performance mark as the label.  I tried to use correlation matrix operator and got very weak correlations between label and the indicators, although marks (from A to E) are derived from indicators. Do I need optimization of the parameters, or some other type of optimization? Do I need normalization of variables? Do I need discretization?
The same questions stays for decision tree. I got 70% accuracy with the pre-pruning disabled .
I was mentioned correlation matrix before decision tree because it logic to me that I need a very strong correlation before any learning operator. Correct me if I'm wrong
Could you please show me the way.
Tagged: