How can I compute/derive additional attributes?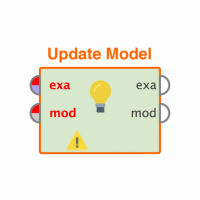 ChrisNelson
Member
Posts: 11
Contributor II
edited November 2018
in Help
I have a dataset with two columns, A, and B.  For each record, i want to compute C = (B-A)/B.  Can I do that in RapidMiner transformations?  Can you direct me to the right one?

I also want to compute the overall C.  That is ((B1 + B2 + B3 ...) - (A1 + A2 + A3 ...)) / (B1 + B2 + B3 ...).  Can I compute this aggregate function?  How?  (I think this is a special case of a weighted average which I think I've seen reference to but haven't found the method for computing.)

Thanks.